CHIMANBHAI PATEL INSTITUTE OF MANAGEMENT & RESEARCH (CPIMR)
Chimanbhai Patel Institute of Management & Research offers a 2-year full-time MBA program approved by AICTE.

The MBA Programme of CPIMR is based on semester pattern, with four semesters constituting two academic years, and each academic year having two semesters.
AICTE approved.
It covers both core and specialization courses as well as field work.
Specialization courses fall under at least one of the three functional areas of business: finance, human resources, and marketing
Non-Credit Course: An intensive and exhaustive month-long orientation programme will be conducted through the Induction (ANUSTHAPAN) and Foundation programme (PRARAMBH).
ANUSTHAPAN would provide an overview of the institute and the pedagogy & rigor involved in completing the MBA programme besides insights from business leaders and alumni.
PRARAMBH will offer fundamental knowledge in certain subjects that would help students to understand the concept better when actual sessions commence.
The first-year students are offered Advance Skills Acquisition Programme (ASAP), a as non-credit non-mandatory course. The programme will provide students with a window to how the business world works.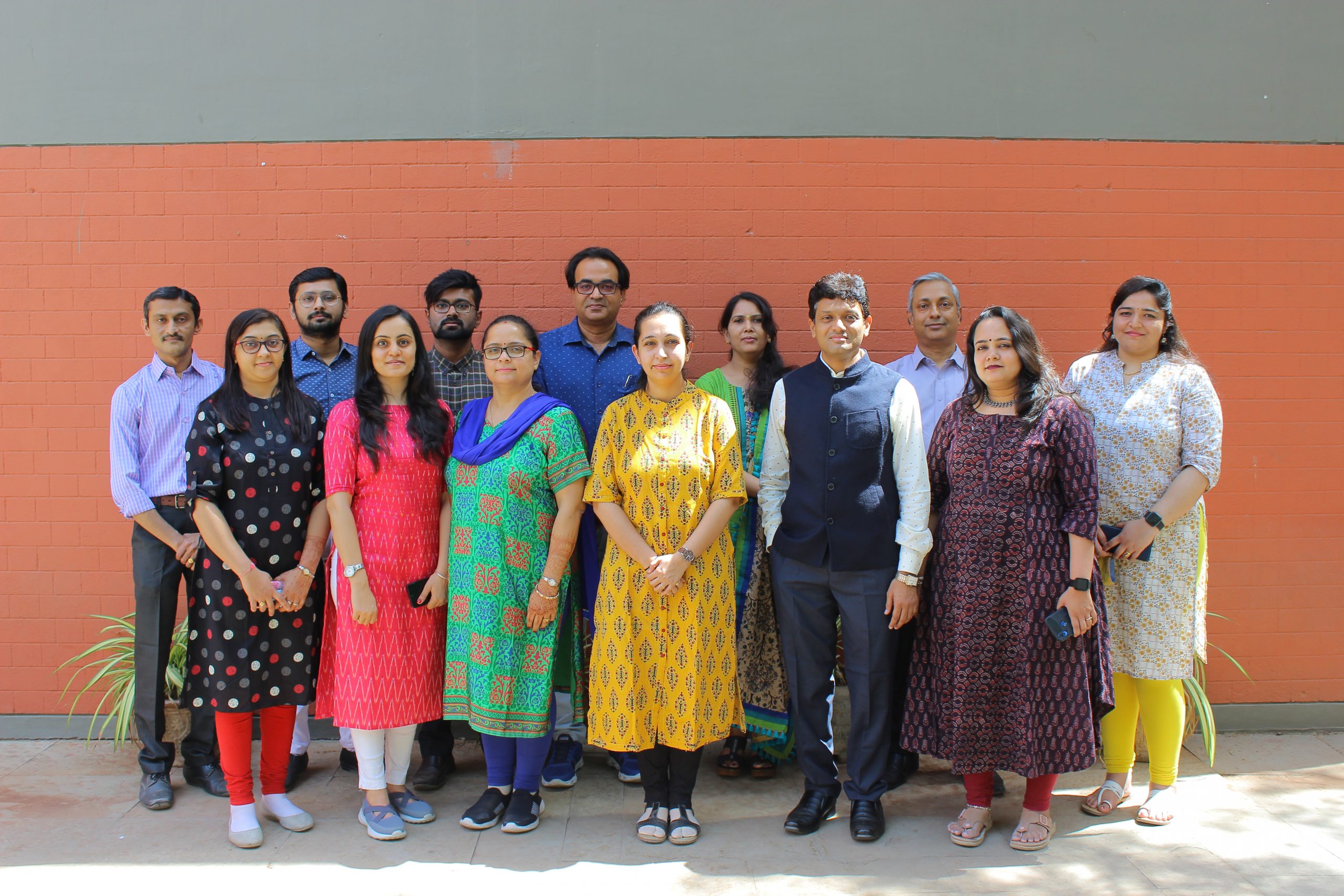 Duration of the Programme: 2 years
Total Credits: 116 credits
1 credit = 10 hours
Each course/subject will be of 4 credits (40 hours)
The first year of MBA will cover 56 credits while the second year will have 60 credits.
Contact hours will include work relating to Lecture, Tutorial and Project (LTP), where the academic institution can exercise flexibility to decide course wise requirements.