WELCOME TO CHIMANBHAI PATEL POST GRADUATE INSTITUTE OF COMPUTER APPLICATIONS[CPPGICA]
The institute provides full placement support to its students in the fields of Technology and has emerged as one of the most favored destinations for hiring fresh talent. It Plans and organize On-Campus as well as Off-Campus recruitment activities.
Activities carried out by Placement Cell
• Campus Placement: Placement Cell invites various companies for the placement of the students. It results in a mutually beneficial outcome for both the stakeholders.
• Recruiters Meet: With an aim to bridge the gap between Industry & academia, Placement Cell organizes Recruiters Meet in which company personnel of various industries are invited for expert session and meeting with faculties & students.
• Expert Lectures: Placement Cell arranges a series of expert lectures in consultation with HODs. Such lectures help students become familiar with industry expectations & can co-relate theoretical aspects of engineering with the practical ones.
• Project Training & Internships: Project Training & Internship are the integral & inevitable part of studies which help students deal with real-time practices. The final year students are placed under different technologies at various IT industries for the period of 6 months. They work under guidance & supervision of respective industry personnel and faculty members who take care of monitoring & regular evaluation.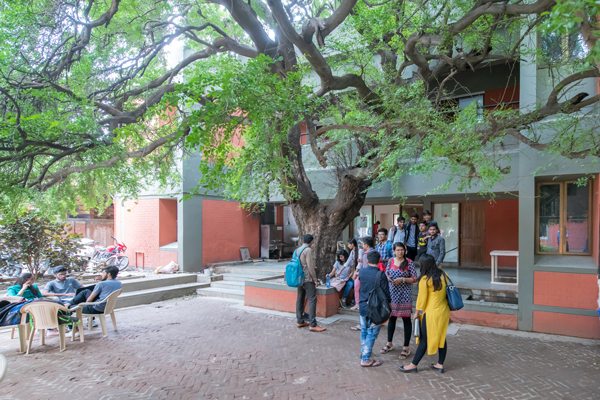 Our placement snapshot serves as a testament to the quality of education and training that we offer our students, and we are committed to continuing our efforts to help our students achieve their career goals.
On the completion of the MCA programme, a variety of employment options in top IT firms, consultancy firms and the public sector are available. Some of the job profiles that our students work in are as follows:

• Software Developer/Programmer
• Web Developer
• Database Administrator
• System Analyst
• Network Administrator
• Technical Writer
• Mobile Application Developer
• Project Manager
• Quality Assurance Tester
• IT Consultant
• Cloud Architect
• Data Analyst
• Data Scientist
• Artificial Intelligence/Machine Learning Engineer
• Cybersecurity Analyst
• UI/UX Designer
• Full Stack Developer
• DevOps Engineer
• Business Analyst
• Game Developer
These are just some examples of the job profiles available to MCA graduates. The IT industry is constantly evolving, and there are new job profiles emerging all the time, so it's important to keep up with the latest trends and opportunities.