Institute of Journalism and Communication [IJC]
Today's development, computerization, extensive use of various communication mediums has created a necessity to design a new undergraduate course to fill in the vacuum which remains unfilled by the traditional courses such as Arts, Commerce and even Science. This new undergraduate program will attempt to bridge this gap and also provide quality and contemporary connect with the undergraduate structures in Gujarat University.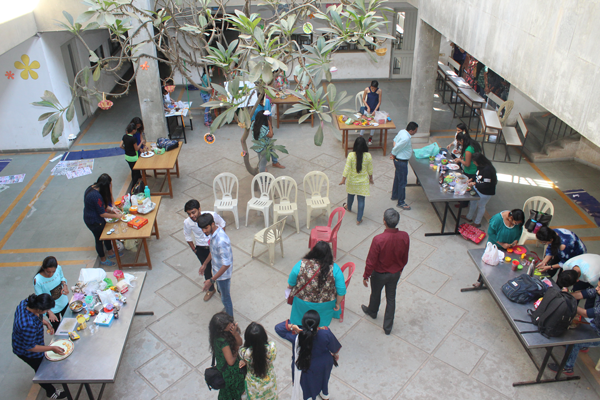 This full time undergraduate program is spread over 3 years and spaced out over 6 semesters.
This program will cover basic foundation courses and additionally offer specialized elective courses
This program incorporates lively theoretical lectures, hands on practical sessions, tutorials, classroom presentations and take home assignments. Furthermore field trips, study tours, projects and intensive internship structure help add to the depth of learning in the program.

The program are specially designed to train students in the emerging fields of media, entertainment, corporate communication and advertising industry. Courses have been structured to equip aspiring students for various platforms such as Television, FM/Radio, Advertising, Public Relations, Corporate Communications, Event Management, Newspaper/Magazine and Digital Media. A variety of innovative teaching and learning techniques are adopted by the experts from Industry and by well experienced professionally qualified faculty.